Invite Shar To Deliver an Empowering Talk at Your Next Event
Invite Shar To Deliver an Empowering Talk at Your Next Event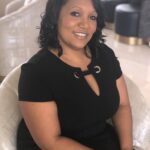 Shar's excitement in sharing her educational experience in academia and life radiates through her presentations. Her passion about helping others is contagious.
Lonita Blackman
President of Alpha Kappa Alpha Sorority, Incorporated, Gamma Omega Chapter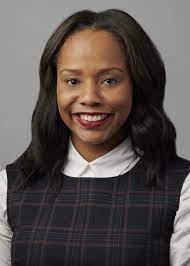 Shar C. Smith is informative & engaging. She truly goes a step deeper into what imposter syndrome looks like and how to overcome it. I walked away realizing that I can make the salary I deserve as a woman of color and pursue my passion!
Dr. Ashley Storman
Director, Office of Diversity & Inclusion
Shar C. Smith has conducted several presentations to our faculty, students, and staff. Each session leaves me motivated to grow professionally and personally. Shar's workshops were packed with research based information and practical tools that can be applied in any setting as a wife, mom, leader, boss…you name it! I now have the tools necessary to stop imposture syndrome from interfering with my growth potential.
Dr. Aretha M. Hardwick
Director of Academic Student Success, Maryville University of Saint Louis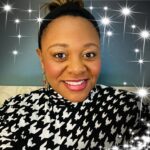 I asked Shar to speak to high school juniors and seniors a week before the event. She graciously accepted and was well prepared to speak. She shared her personal story of growth and leadership experiences. She was raw, engaging, and impactful! Both students and adults thoroughly enjoyed hearing from a passionate leader!
Heather B. Day
Founder & Executive Director of The Great Days Leadership Academy
Shar Smith's enthusiasm and genuine passion for developing people was evident throughout her presentation. Shar offered actionable steps and practical takeaways. I appreciated her engaging, motivational, and knowledgeable approach to capturing the attention of the audience.
Juanita Graham
Co-Owner of Now Boarding STL, LLC
Shar Smith was the keynote speaker for a virtual seminar I co-hosted. Her passion and personal stories proved to be the perfect combination for relatability. Attendees left empowered and took away valuable keys that can be used in their professional and personal endeavors. Shar's enthusiasm is genuine and I would not hesitate to reach out to her for her services in the future.
Stacia Graham
Co-Owner of Now Boarding STL, LLC